Manufacturing, the backbone of a strong economy.
I don't recall the first time I did this, but for years now, whenever I'm in New York City or any big city with lots of tall office buildings, I look up and think to myself, "What in the hell could all of those thousands of people be doing in there?" (other than probably making a lot more money than me) "How productive could they possibly be?" This is admittedly a very narrow-minded view, showing my ignorance of the white collar needs of big corporate America, but when someone is in the world of physically building things, this may be a common question.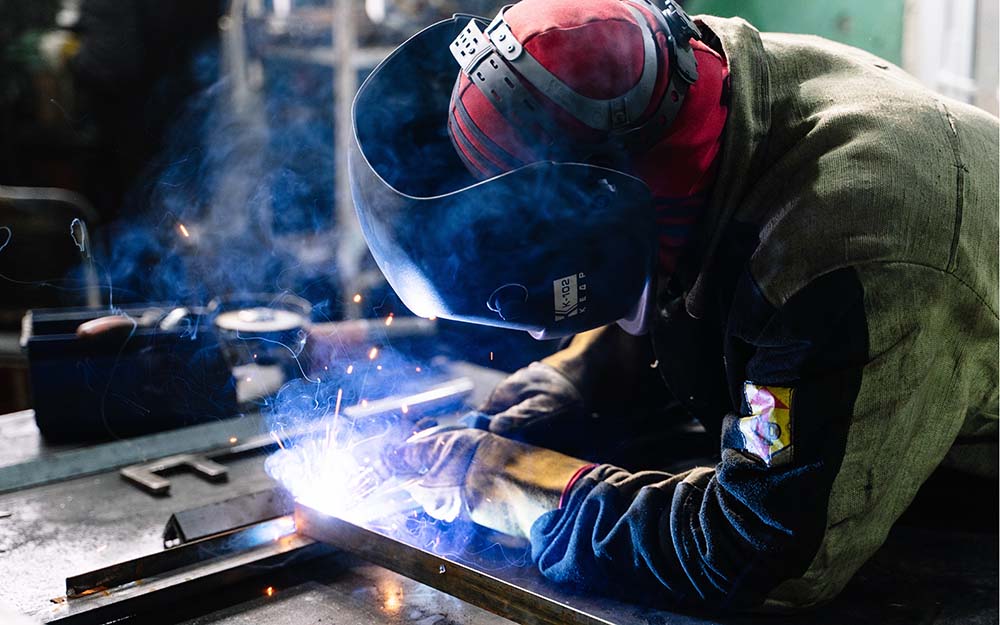 I wouldn't at all consider myself a protectionist, but I do think the US weakened itself a lot by sending so much manufacturing overseas throughout the 80's, 90's and 2000's. I'm a firm believe that manufacturing is the backbone of any sound economy. In one way or another, everything else starts with and revolves around things that are physically built, so when that disappears, so does the true health of the economy.
I realize signage is a mere drop in the bucket within the entire manufacturing industry, but I do feel we do play a very important role within society. Whether it's helping people navigate our roads, airports and hospitals, or helping identify and promote other businesses, it would be virtually impossible for society to function efficiently or safely without signs.
But what makes the sign industry special, or different?
Modular, architectural signage is a very unique mix of custom fabrication, design, engineering, craftsmanship, and automation that's just not found anywhere else. Not a job shop (at least not for the larger architectural sign companies like APCO) but far from the full automation and robotics found within mass production industries. While innovative processes and computerized equipment have certainly transformed our industry from what it once was, hands-on craftsmanship and an unbelievably high level of details are ever-present with signage fabrication…and the entire signage and wayfinding process for that matter. People will always be a vital component of sign manufacturing, and we view that as a good thing!
The sign industry can no-doubt be a stressful, frustrating, and deadline-driven business. Perhaps that's why the sign maker is hitting the bar with the attorney and the accountant. We love it though! We love the energy and creative problem-solving aspects of signage and the people this industry tends to attract. Let's just say we're all a little "off". But, there's a reason people get sucked into this industry and never leave.
Above all else though, and what I think is a common thread throughout all manufacturing, is the simple satisfaction of physically creating and building something. There's just nothing else quite like it.